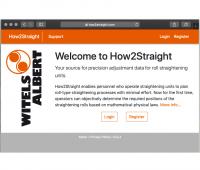 24. November 2018
Settings for straighteners
Discover our web-based service that enables even an inexperienced operator to determine the roll positions of a straightener to achieve a defined finished product quality. 
How2Straight.com is revolutionary new and unique.
How2Straight.com calculates and visualizes the roll adjustment data taking into account the given process material properties (wire diameter, technical yield strength, modulus of elasticity) and the data of the individual type of straightener.
Do you have problems with the adjustment of straighteners? Do you waste time, material, labour and energy setting straighteners? Then use our service How2Straight.com.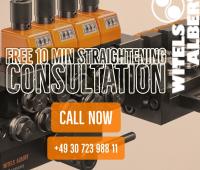 18. July 2018
witels_albert_gmbH on INSTAGRAM.COM
For years WITELS-ALBERT GmbH has been present on platforms like Facebook, Twitter and LinkedIn. Now you can find us on Instagram, which is a fast medium with good distribution and fun. Take a look at our website under this link and subscribe to us. We inform you about our company, our products, novelties, training offers and much more.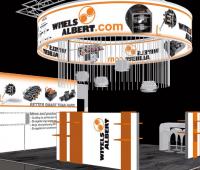 23. February 2018
WIRE 2018 - Ticket Vouchers
We offer interested parties and customers WIRE 2018 ticket vouchers. 
In case you like our service, spend our site on Facebook a like or become a new follower on Twitter. The quota is limited. Don't hesitate, enjoy our service and get your voucher for an admission ticket right away.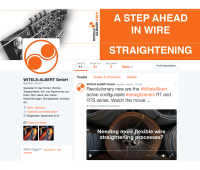 24. February 2017
The WITELS-ALBERT GmbH uses an additional channel for publishing information about products, services and news. Following the fast moving times, the micro blog service TWITTER is our choice. Therefore, use the string www.twitter.com/witelsalbert in your browser to have access to all our news or just follow this link.
Get inspired by our new movie about the active configurable straighteners RT and RTS series. Designed with flexibility and simplicity in mind, these straighteners offer customizable features such as roller position indicators PO, guards and guiding bushings. Start with a basic RT design and upgrade it when your production needs additional features for being more effective. You even can upgrade from a straightener without quick opening/closing mechanism to a straightener having this feature on board.
Upgrade to the right time and when it makes sense in technical and economical terms. And don't forget to follow us on TWITTER. Thank you.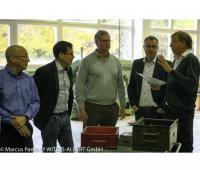 07. November 2016
Meeting of the US and the European resellers
On November 2nd and 3rd, 2016 the US and the European resellers visited the headquarter of the WITELS-ALBERT GmbH in Berlin. In total 20 visitors were informed about the production machines, the technical possibilities of producing single product parts and the assembly of products during a guided company tour. Horst Schneidereit explained the vertical range of manufacture, the lean procedures in relation of processing orders and the raw material flow. The technology of straightening wire and detailed technical and commercial facts of the new products RT, RTS and SPR series were highlighted by Marcus Paech afterwards. He also gave an outlook in relation to the new products RA H PO and RA H PO SL series with the result of starting an active discussion about the guideline 2006/42/EC, valid for these partly completed machinery and the WITELS-ALBERT feeding units in case these products will be sold in the European Community. 
As seen from the perspective of the organizer, all the resellers got a great training and were well prepared for giving the right advice in relation to straightening processes and recommending suitable products to potential customers and customers.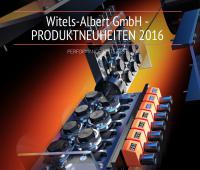 30. May 2016
Our animated product presentation introduces the latest developments. Dive in, be informed and enjoy the price advantage of 23 %.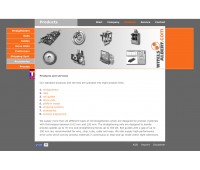 29. April 2016
Relaunch of the product website
More and more internet users work with mobile devices, e. g. iPhone, iPad or similar for searching the web and for finding information in the world wide web. Based on this, the WITELS-ALBERT GmbH updated their website including the product website, which now is optimized for mobile devices as well. By using simple filter functions, e. g. number of rolls, wire diameter, the possibility of having all rolls adjustable or not and further technical features, the user can refine the product selection and find the products fulfilling the individual needs. Certainly we still assist you on the phone. We are always happy to talk with you and your enquiries by eMail and FAX are welcome as well.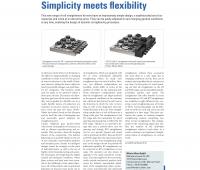 21. March 2016
New publication about the latest product developments
The journals Wire 1/2016 and Umformtechnik 2/2016 offer editorials with detailed information about our new products RT, RTS and SPR series. The highlighted links will guide you directly to the PDF documents in the website area SERVICE/PUBLICATIONS.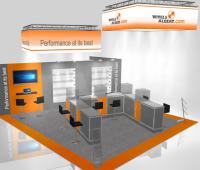 29. January 2016
The WITELS-ALBERT GmbH made a final decision for the WIRE 2016 booth design. Using "PERFORMANCE AT ITS BEST" as its motto, the company will turn the spotlight onto the new straighteners RT and RTS series. Visitors to the stand 9E39 can see the new straightener products in action and find out how good they are. WITELS-ALBERT offers a limited number of ticket vouchers for the WIRE 2016. In case of having an interest, please send us your enquiry including your company address and your phone number by eMail. Please, expect our answer and the ticket vouchers shortly after your enquiry.