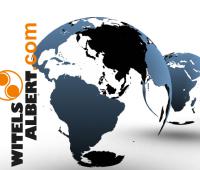 07. January 2022
17. February 2021
More news from our French Specialist PIERRE FRAENKEL @ SOCE OXYCOM
14. January 2021
French Specialist PIERRE FRAENKEL @ SOCE-OXYCOM introduces our RT/RTS best selling straightening equipment!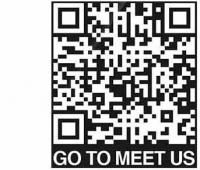 01. September 2020
Digitally supported sales concept
The corona pandemic has been adversely affecting people's lives and work worldwide for months. Usual processes and procedures have changed, are no longer significant or no longer exist. New approaches are taken and creativity results in new routines.
Many industries, associations and companies evaluate the situation critically or with cautious optimism. Very few have reason to cheer. Every action is accompanied by the risk of endangering the health of people and also the successful economic development and existence are at stake. 
The WITELS-ALBERT GmbH decided under these conditions to arrange the selling of products and services alternatively. The core of the new concept is a continuously digital contact to potential customers and customers by using modern means of communication. From 01. 09. 2020 WITELS-ALBERT GmbH offers the execution of online meetings and webinars. Enquiries and offers for this are communicated by telephone, eMail, advertising and on social platforms. The decision is valid without restrictions until the end of the pandemic, caused by the availability of vaccines or medication. By reducing mobility and physical contact between people, WITELS-ALBERT GmbH makes its contribution to the preservation of health.
The QR code leads directly to a secure meeting room. Take part in a free meeting by computer, tablet or smartphone and benefit from the competence of WITELS-ALBERT GmbH.
28. November 2019
Bestsellers and New Products / Preview WIRE 2020
As a Berlin-based company, WITELS-ALBERT GmbH has focused for decades on applications in the wire, tube, strip, cable and rope industry. Customers worldwide use our products for guiding, straightening and feeding process materials. The technical solutions we design stand for simple handling, high productivity and stable value. Services support the daily routine, the planning of processes and the development of products. Take advantage of this offer, which we will be presenting at WIRE 2020 in Düsseldorf, Germany, with many new products.
Visit our ONLINE SHOWROOM. Dive in, get smart and benefit from these new developments.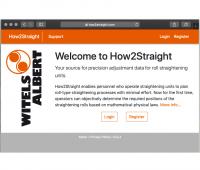 24. November 2018
Settings for straighteners
Discover our web-based service that enables even an inexperienced operator to determine the roll positions of a straightener to achieve a defined finished product quality. 
How2Straight.com is revolutionary new and unique.
How2Straight.com calculates and visualizes the roll adjustment data taking into account the given process material properties (wire diameter, technical yield strength, modulus of elasticity) and the data of the individual type of straightener.
Do you have problems with the adjustment of straighteners? Do you waste time, material, labour and energy setting straighteners? Then use our service How2Straight.com.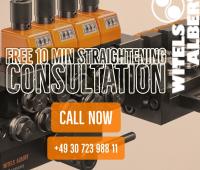 18. July 2018
witels_albert_gmbH on INSTAGRAM.COM
For years WITELS-ALBERT GmbH has been present on platforms like Facebook, Twitter and LinkedIn. Now you can find us on Instagram, which is a fast medium with good distribution and fun. Take a look at our website under this link and subscribe to us. We inform you about our company, our products, novelties, training offers and much more.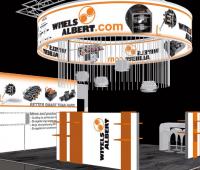 23. February 2018
WIRE 2018 - Ticket Vouchers
We offer interested parties and customers WIRE 2018 ticket vouchers. 
In case you like our service, spend our site on Facebook a like or become a new follower on Twitter. The quota is limited. Don't hesitate, enjoy our service and get your voucher for an admission ticket right away.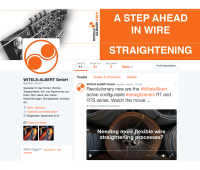 24. February 2017
The WITELS-ALBERT GmbH uses an additional channel for publishing information about products, services and news. Following the fast moving times, the micro blog service TWITTER is our choice. Therefore, use the string www.twitter.com/witelsalbert in your browser to have access to all our news or just follow this link.
Get inspired by our new movie about the active configurable straighteners RT and RTS series. Designed with flexibility and simplicity in mind, these straighteners offer customizable features such as roller position indicators PO, guards and guiding bushings. Start with a basic RT design and upgrade it when your production needs additional features for being more effective. You even can upgrade from a straightener without quick opening/closing mechanism to a straightener having this feature on board.
Upgrade to the right time and when it makes sense in technical and economical terms. And don't forget to follow us on TWITTER. Thank you.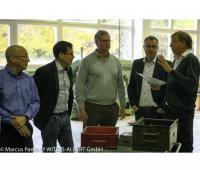 07. November 2016
Meeting of the US and the European resellers
On November 2nd and 3rd, 2016 the US and the European resellers visited the headquarter of the WITELS-ALBERT GmbH in Berlin. In total 20 visitors were informed about the production machines, the technical possibilities of producing single product parts and the assembly of products during a guided company tour. Horst Schneidereit explained the vertical range of manufacture, the lean procedures in relation of processing orders and the raw material flow. The technology of straightening wire and detailed technical and commercial facts of the new products RT, RTS and SPR series were highlighted by Marcus Paech afterwards. He also gave an outlook in relation to the new products RA H PO and RA H PO SL series with the result of starting an active discussion about the guideline 2006/42/EC, valid for these partly completed machinery and the WITELS-ALBERT feeding units in case these products will be sold in the European Community. 
As seen from the perspective of the organizer, all the resellers got a great training and were well prepared for giving the right advice in relation to straightening processes and recommending suitable products to potential customers and customers.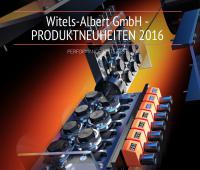 30. May 2016
Our animated product presentation introduces the latest developments. Dive in, be informed and enjoy the price advantage of 23 %.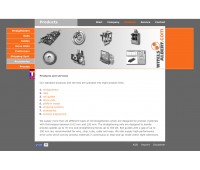 29. April 2016
Relaunch of the product website
More and more internet users work with mobile devices, e. g. iPhone, iPad or similar for searching the web and for finding information in the world wide web. Based on this, the WITELS-ALBERT GmbH updated their website including the product website, which now is optimized for mobile devices as well. By using simple filter functions, e. g. number of rolls, wire diameter, the possibility of having all rolls adjustable or not and further technical features, the user can refine the product selection and find the products fulfilling the individual needs. Certainly we still assist you on the phone. We are always happy to talk with you and your enquiries by eMail and FAX are welcome as well.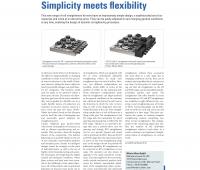 21. March 2016
New publication about the latest product developments
The journals Wire 1/2016 and Umformtechnik 2/2016 offer editorials with detailed information about our new products RT, RTS and SPR series. The highlighted links will guide you directly to the PDF documents in the website area SERVICE/PUBLICATIONS.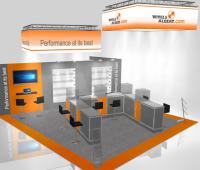 29. January 2016
The WITELS-ALBERT GmbH made a final decision for the WIRE 2016 booth design. Using "PERFORMANCE AT ITS BEST" as its motto, the company will turn the spotlight onto the new straighteners RT and RTS series. Visitors to the stand 9E39 can see the new straightener products in action and find out how good they are. WITELS-ALBERT offers a limited number of ticket vouchers for the WIRE 2016. In case of having an interest, please send us your enquiry including your company address and your phone number by eMail. Please, expect our answer and the ticket vouchers shortly after your enquiry.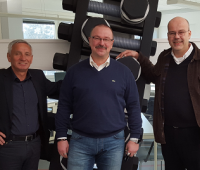 27. January 2016
Sales expansion for Poland
Supported by the WILHELM TATJE KG the WITELS-ALBERT GmbH extends the sales activities in Poland. Primary contact for potiential customers and customers in Poland is the company MET-PRIM Sp. z o. o. located in Radomsko. The picture shows from left to right: Adam (CEO, MET-PRIM), Marcus (WITELS-ALBERT GmbH) and Ralf (CEO WILHELM TATJE KG)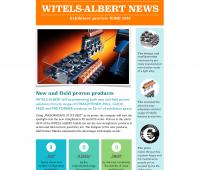 10. December 2015
Exhibitors' Preview WIRE 2016
The exhibitors' preview WIRE 2016 focuses on the new straighteners RT and RTS series and all the available accessories for these new straightener models. It also informs about all the exhibition facts of the WITELS-ALBERT GmbH. Get the PDF copy of the exhibitors' preview by eMail.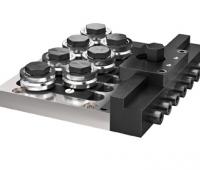 06. November 2015
New mechanism for quick opening/closing
The WITELS-ALBERT GmbH introduces with the straighteners RTS 5 and RTS 7 series a new mechanism for the quick opening/closing of straightening units. Straighteners RTS series can be opened and closed quick and easy with a small amount of force only, as a cam-controlled excenter is used for the quick opening/closing. The complete new mechanism for opening and closing is very robust and reliable as it is protected against dust and dirt deposits formed from e. g. dust, drawing soap and coating chips.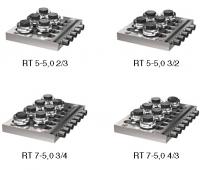 06. November 2015
New straighteners RT 5 and RT 7 series
The new straighteners RT and RTS series impress by an easy and clever design, by the sophisticated range of accessories and by the price. In case the boundary conditions on the production frontier have changed, the adaptation of already existing straighteners RT and RTS series can be managed easy and quickly. This allows a very dynamically configuration of straightening processes. As known, each straightener is equipped with straightening rolls in tow rows. However, two versions are offered, using a different number of straightening rolls dedicated to the side of the straightener with the roll adjustment screws. The picture introduces all available models.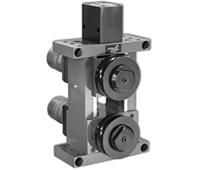 19. July 2015
The NAH 160 is designed for round steel wire with diameters between 15 mm and 40 mm. Depending on the upstream and downstream roll straightening process, the feed force needs to be high for these process materials. Rugged, durable parts have been designed into the NAH 160. Hydraulic clamping of the process materials and factory-installed, direct-drive hydraulic actuators for the shafts or feed rolls provide very high performance density. Despite the compact overall dimensions, the maximum opening of the feed throat on the drive unit is 60 mm. Process material with a strong curvature can be inserted into the open feed throat. The NAH 160 feeding unit can be installed horizontally or vertically using the mounting holes provided. Get more information in the PORTAL area on the TIPS & TRICKS & NEWS tab at www.facebook.com/witels.albert.